Are you facing a staggering sum of unpaid taxes? Are tax fines and penalties adding to your woes? Are you losing sleep over an IRS tax audit? Then we have good news! For all of these IRS tax problems and more, the only team you need is Taxation Solutions, Inc. Since 2008, our tax relief services have been a savior for individuals and businesses dealing with daunting tax problems. You can rely on our tax lawyers and other tax help experts to listen closely to your concerns and come up with an answer tailored to meet your needs. Getting you out of tax trouble is what we do. Call us to learn more about our tax resolution services!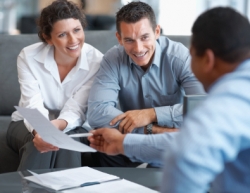 In Oklahoma City and beyond, Taxation Solutions, Inc. is your go-to resource for professional tax assistance. We're able to help with:
Filing back taxes
Tax penalty abatement
Negotiating tax settlements
IRS audit defense
Business tax problems
Payroll tax issues
Tax court proceedings
And much more!
Since we cover the entire spectrum of tax debt relief matters, you can come to us for state or federal tax resolution as well as for personal or business tax issues. We're knowledgeable enough to adjust our tax resolution service to the precise facts of your case, and we're sincere enough to see that your difficult tax problems are handled with the utmost care and competence.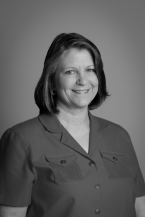 Your Tax Debt Relief Team
Whether your particular tax problem calls for a tax lawyer or another type of tax help professional, we have the help you need at Taxation Solutions, Inc. We can pair you with the best certified tax resolution specialist for the task. Each member of our team is licensed to appear before both the IRS and federal tax courts. We're also fully insured for the tax relief services we offer, from back taxes help to IRS audit representation.
Decades of Tax Help Experience
More than anything else, our tax resolution specialists stand out because we're one of the few tax relief firms in the area that can claim 40+ years of hands-on experience. When it comes right down to it, that's what can make or break the outcome of your tax resolution. So don't settle for anything less than our Oklahoma City tax relief company when you're in need of tax expertise. Call or e-mail us today for tax help you can trust.
Tax Assistance at Any Time
As a member of the ASTPS, NATP, and NAEA, Taxation Solutions, Inc. is always working to stay current with the latest professional standards. We're even available when you need us for emergency tax resolution services. Our tax debt relief pros are standing by now to help!